CENTER FOR KNOWLEDGE EXCHANGE
Human mankind, the driving force to destruction or for Alternatives?
Each life is a miracle. The planet Earth has come into being within 4,5 billion years without any influence of human mankind. With today's knowledge we interfere in an agressive manner with the interaction of nature plundering the planet. After about one century! of unremittingly increasing exploitation of the natural resources, we are facing the threat of the destruction of our habitat Earth.
We are aware of the danger. But are we ready to take on responsibility? Are there courageous, knowing contemporaries who go against the main stream? Yes, they do exist.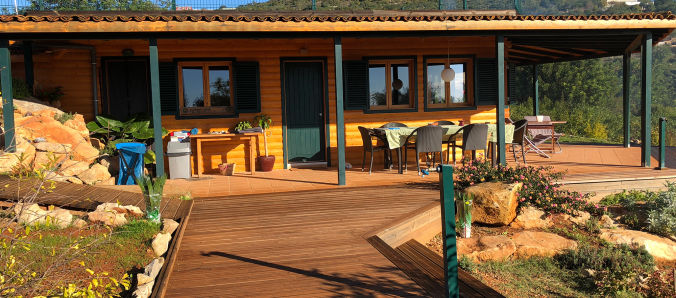 The participation at the events is not obligatory.
Our prices are based on prime costs which fortunately still are reasonable low in Portugal.
Prices for events, courses, seminars, presentations, etc. can vary and will be announced in advance.
Prices accomodation per day:
Tent :
up to two persons € 40,-
for each additional person € 10,-
maximum 6 persons
Mobile Home:
Up to three people € 40,-
Main House:
Up to two persons € 50,-
for each additonal person € 15,-
maximum 4 persons in two doublebeds